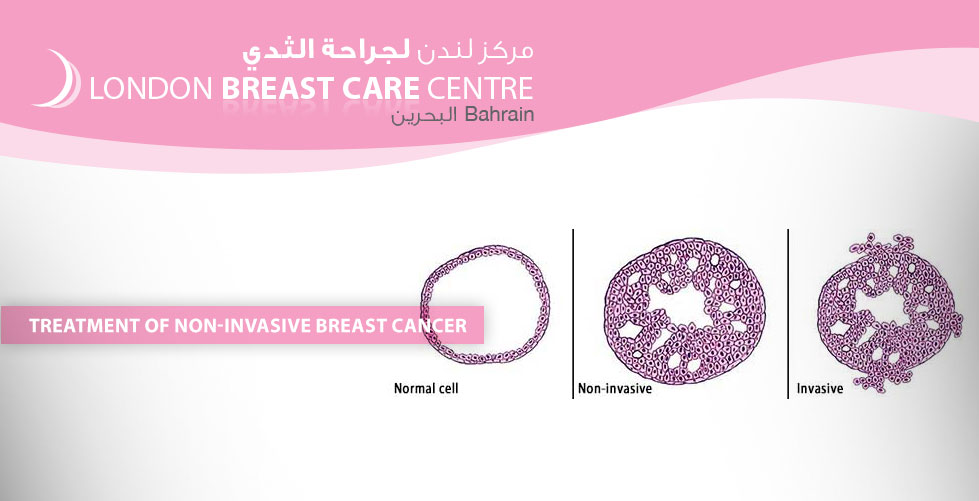 TREATMENT OF NON-INVASIVE BREAST CANCER
In non-invasive breast cancer, the cancer cells remain confined to the ducts or lobules. The medical name for non-invasive breast cancer is Ductal Carcinoma In Situ (DCIS) if it occurs in the milk gland ducts (tubes), or Lobular Carcinoma In Situ (LCIS) if it occurs in the gland lobules.
Like invasive breast cancer, DCIS is graded as low, intermediate or high. High-grade DCIS is relatively aggressive and is thought to be more likely to progress into invasive cancer.
Make an Appointment
© 2018 London Breast Care Centre Bahrain. All Rights Reserved