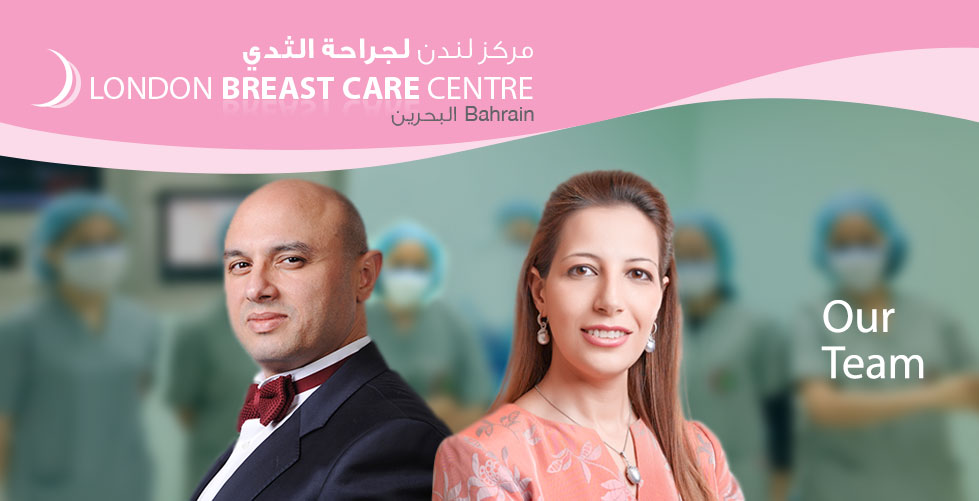 Our Team
Experienced, dedicated and highly professional, our medical team is passionate about the care and treatment provided to each patient. Take a moment to meet these very talented individuals who volunteer their time and services and put their heart into saving lives every day.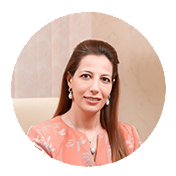 Dr. Sara Al Reefy
M.D.M.R.C.S., C.A.B.S
Consultant General, Breast Oncoplastic Surgeon
Dr. Al-Reefy has vast experience in the field of breast surgery; she is in fact, the first female Arab surgeon to qualify as an Oncoplastic breast surgeon from London. With an interest to help change the current management of breast cancer in the Arab world, Dr. Al-Reefy returned to Bahrain determined to implement the necessary changes to provide the best possible care for women diagnosed with breast cancer. Dr. Al-Reefy founded and led the one stop breast clinic at King Hamad University Hospital, prior to opening the London Breast Care Centre Bahrain.
Plastic Surgeon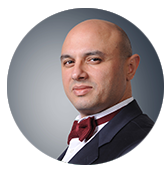 Dr. Ayman Elmeligy
Plastic Surgeon
– Consultant Plastic Surgeon.
– Professor of plastic and reconstructive surgery.
– Fellow of plastic surgery, University of Michigan, USA.
– Vice President of the Interactive Plastic Surgery Network Society (IPSN) , Bremen, Germany.
– More than 20 years of experience in the field of plastic  surgery and locally invasive procedures with training experiences in USA and latin America.
– International certified trainer for minimal invasive Aptos thread lifting, Georgia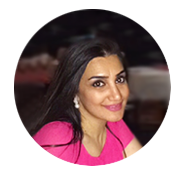 Dr. Fajer Bukamal
Consultant Family Physician
Dr Fajer Bukamal has joined the Centre recently and holds an MBChB from Cairo University and an Arab & Irish board in Family medicine. She has been working at the Ministry of Health Bahrain as a Family Physician for 12 years. Dr Fajer wants to spread awareness about the importance of early detection of chronic diseases and the proper management to avoid their consequeneces. She also has experience in managing all age groups and is great with children and loves to help the elderly get the best management for their chronic diseases. Dr Fajer is happy to be part of our launch of the complete Well Women check up program we are launching in our Centre.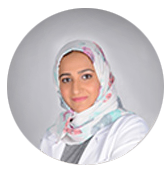 Mrs. Ameera Al Derazi
Lymphedema Specialist
Mrs. Ameera Al Derazi has recently joined the London Breast Care Centre team, she has more than 11 years of experience as a Physiotherapist in various disciplines. Ameera holds a Bachelor degree in Physiotherapy (BPT) from the United Arab Emirates and is a Certified Lymphedema therapist, qualifying from Foeldi College at Foeldi Clinic – Hinterzarten, Germany in 2010. She is also a certified instructor for the BSN-JOBEST Company – Germany. She has worked as a clinical instructor for the Physiotherapy program at the Ahlia university, Bahrain for three years.
Dermatology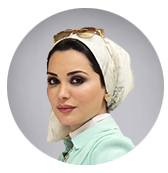 Dr Shamael Al Sanafi
Consultant Dermatologist
We are very happy to welcome Consultant Dr Shamael Al Sanafi to our Dermatology Department. Dr Shamael has worked in the Dermatology Department at Asa'ad Alhamad Center in AlSabah Hospital and on the Kuwait board of Dermatology and Venereology and currently a Consultant Dermatologist with the Ministry of Health Kuwait. She has a clinical research fellowship in cutaneous autoimmune connective tissue diseases obtained from the University of Pennsylvania-USA. She also attended and participated in many local and international scientific conferences and has published articles in many international medical journals. She is very active in social media, speaking about dermatological diseases in order to raise awareness through public and society. Dr Shamael is passionate about beauty and cosmetics – "my life is work, and work is my life"!!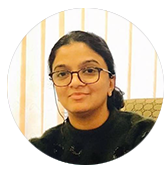 Dr Akku
Consultant Dermatologist
We are pleased to welcome Consultant Dr Akku to the Centre and to our newly opened Dermatology Department. Dr Akku holds a Diplomate of National Board (DNB) in Dermatology, qualifying from Medical College in Kerala India, and has a wealth of knowledge and experience and also has a particular passion for Cosmetology. She received twice the IADVL award for clinical case presentation in Dermatology Conferences as recognition to the specialty. Dr Akku is able to assess various general Dermatology conditions like Acne, Eczema Infections, Pigmentation, Hair loss due to various causes and nail conditions.
© 2018 London Breast Care Centre Bahrain. All Rights Reserved